From the home to the workplace, buying environmentally conscious furniture has never been more important. Indeed, for some workplaces - especially in the public sector - it is now a necessary factor to consider when purchasing new furniture. In the wider world governments are increasingly legislating to ensure products last longer and are overall more eco-friendly. But what actually makes a piece of furniture sustainable?
Essentially, it boils down to four factors – What is it made from? How was it made? How long will it last? What happens at the end of its life? – but there are myriad issues involved at each stage. This is where it can become difficult to determine just how environmentally friendly a piece of furniture is.
In this guide, we unpack these four factors and provide helpful advice on how you can ensure your next furniture purchase is truly sustainable.
What is it made from?
The most obvious place to start is to see what it is made from. Wood, if responsibly sourced, is a great material to choose as it is renewable, but is not suitable for many furniture designs.
When looking at furniture comprising of plastic and metals, recycled materials are considerably more sustainable. For example – creating recycled aluminium uses 95% less energy than creating virgin aluminium, whilst potentially reducing CO2 emissions by up to 97%.
Research published in 2017 suggested 91% of plastic created hasn't been recycled. Products made from recycled plastic not only reduces the use of non-renewable resources it also keeps plastic out of landfill, our oceans, incinerators, and our countryside, as well as reducing greenhouse emissions from production from raw materials.
In addition to recycled and renewable materials, avoid furniture made with toxic chemicals which can be found in some glues, solvents, and paints, and harmful materials such as chromium, which can be incredibly damaging to the environment due to the way it is mined and manufactured.
How is it made?
How a company manufactures its products is also important to consider. Sustainable production means smart logistics, efficient and clean water consumption, proper waste handling, and no use of harmful processing chemicals. Manufacturing processes should be powered by responsibly sourced electricity from renewable sources, such as hydro, solar, and wind. Many manufacturers also set caps on their carbon emissions to reduce the impact of their production.
How long will it last?
One aspect often overlooked when looking for sustainable furniture is durability. If something is built to last or is easily repaired, it lessens the likelihood of being thrown away, and can even save you money in the long run, stopping you from purchasing a replacement piece. The environmental impact of manufacturing two items compared to one is also something to consider. You should also look out for lengthy warranties that guarantee a significant period for the product.
Another key aspect is reparability. If a component breaks, is it easy to fix? Whilst a warranty might mean you can get a replacement that is far less eco-friendly than simply switching out the faulty or broken component. Furniture which is designed for disassembly (no glues, few and easily removed components) is much more likely to be replaced in an eco-conscious way. Many companies will stock a range of spare parts, which are available long after you made your original purchase.
What happens when you're finished with it?
Furniture doesn't always last forever, but ideally, it should not end up as useless waste. If the furniture isn't designed to be recycled, it can be almost impossible to recycle it and is simply thrown away. Rearranging the Furniture, a report by the UK's RSA's (Royal Society for the encouragement of Arts, Manufacturing, and Commerce) projected that over 80% of the environmental impact of products we use every day is built-in at the concept design stage, and that furniture is an area of concern when it comes to end of life disposal.
Truly sustainable furniture follows circular design principles. This means components and materials can be easily separated, sorted, and recycled. This is where design for disassembly is important again. Furniture held together by glues and stitching makes it very difficult to separate material types and will be much harder to recycle.
Some manufacturers also offer buy-back schemes, where at the end of life they will buy back your used furniture to recycle used components and refurbish and resell second-hand furniture and core unbroken parts designed to last forever.
How do I find all of this out?
Sustainable brands will often publicise the environmental credentials of their products – if you cannot find out the information easily, then they likely do not follow sustainable practices. If no direct information can be found, then lookout for the following:
Eco-labels
A common method of sharing information is via independently verified "eco-labels", but this can often cause more confusion, due to the plethora of labels out there, all of which cover different criteria. GREENGUARD for instance is a highly regarded and strict certification process looking at chemical emissions, indoor air pollution and risk of chemical exposure from products in use. Cradle to CradleTM on the other hand is a global standard ensuring products are not only safe, but circular and responsibly made. There are also regional certification programs such as Nordic Swan Ecolabel (Scandinavia) and Blue Angel (Germany).
You can find out more about specific labels at ecolabelindex.com, which is a registry of 455 different eco-labels giving a brief overview of what each one entails, and more importantly if it is independently verified.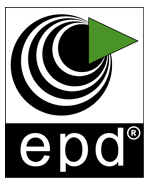 EPDs
One quick and easy way to work out the environmental credentials of a piece of furniture is to examine its Environmental Product Declaration (EPD). An EPD is an independently verified and registered document that communicates transparent and comparable information about the life-cycle environmental impact of products. It calculates the complete impact on the environment, from the extraction of raw materials to factory gate out.
Having an EPD does not necessarily mean that a product is environmentally friendly, but it gives you a clear indication of the total impact the product has, and you can compare product EPD's to see the difference between manufacturers.
Recap Checklist (and additional resources)
What's it made of
Responsibly sourced renewable materials (wood, wool, cotton etc)
How was it made
Environmentally friendly factories
Transparent & efficient clean production
How long will it last?
Long guarantees/warranties
Design for disassembly - changeable parts
Servicing & repair options
End of life options
Design for disassembly - sorting & recycling
Recyclable materials
Buyback & refurbishment schemes
Sourcing information
Product information - traceability
Brand marketing – website, social media
EPDs - life cycle analysis
Watch out for more articles coming soon exploring in detail the key points on this checklist!
Subscribe to Flokk Focus to get notified when these articles are released.